Twin Flames Magic Sweatshirt
Looking for a perfect layering piece for cooler weather? Look no further than Beautiful Sweatshirt! This comfy go-to is ideal for those chilly days and nights. So don't let the cold weather cramp your style – grab Flame Sweatshirt today!
Beautiful Sweatshirt
Twin Flames Magic Sweatshirt is made from a 50% U.S. Cotton/50% Polyester blend, this warm 8.0 oz sq/yd classic fit style looks great and makes a great canvas for decorating. Flame Sweatshirt is designed and printed in California.
Spun air jet yarn delivers a softer feel and reduced pilling.
Rib cuffs and bottom band with spandex for enhanced stretch and recovery.
Durable double-needle stitching at shoulders, armholes, neck, waistband, and cuffs.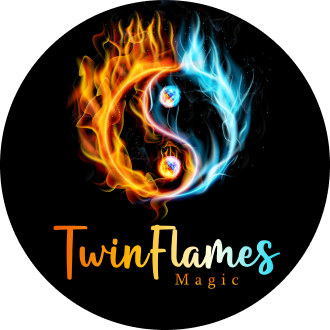 TWINFLAMES MAGIC™
There was an immediate and spontaneous reaction when we met one another many years ago. We experienced an undeniable connection. However, we both chose different paths for ourselves. As kismet goes, our roads have intersected once again. What always stayed with us through time was that our connection had a larger purpose. Bursting with the joy of being Twin Flames, we understand this eternal destiny, with an eternal purpose. This time WE GET IT!!
TwinFlames Magic™ LLC was born!!
Our acknowledgment has inspired us to help reduce the burden of the issues affecting women, Gen X, Gen Y and Gen Z's. Buyers can select products that will provide messages that inspire, motivate, confirm, and support the values important to all of us and our planet! We will achieve our goal through selling products which are USA made with eco-friendly technology and ethical labor practices during the manufacturing process. We are energized and motivated to support nonprofit organizations that will improve the lives of women and the future for our current generations.
Designed in Irvine, California