Your new health assistant
Staying hydrated throughout the day is very important. This water bottle can help you keep your energy levels high by consuming delicious fruit flavored water.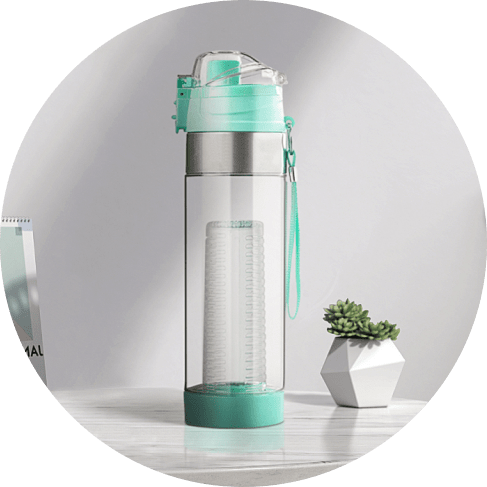 Water bottle specifications
Make your life more colorful!
Bottle details
Size: 2.9" x 10.6". Materials: polypropylene, tritan. 550 ml capacity. Color: teal.
The bowl cover
The lid is designed with a folding handle, which is convenient to carry and has good sealing.
For many occasions
Stay hydrated regardless of the situation, whether you're at work or at school. With this water bottle, you'll be able to enjoy your healthy drinks daily.
Built-in fruit strainer
Enjoy the delicious experience of fresh fruit. Simply add the fruit in the filter and enjoy your delicious water. The built-in filter is easy to take out and clean.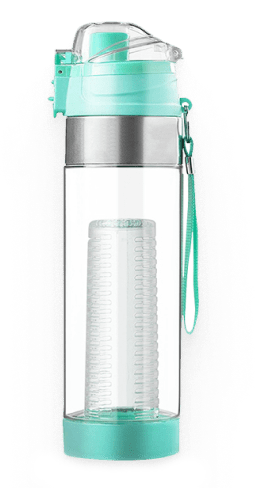 Designed for exercise and fitness
Comfortable to carry with you wherever you need to, whether it's to do some indoor fitness, outdoor sports activities, or if it's a trip – this water bottle will be the perfect partner.