I'm New In Town Puzzles
Who doesn't love a good puzzle? We recommend Adorable Puzzles for ages 9 years and older, but we won't tell if you can't put it down. Rainbow Puzzles are the perfect way to test your problem-solving skills and have a blast while you're at it. So go ahead, give it a try – we guarantee you'll be hooked! 
Adorable Puzzles
I'm New In Town Puzzles is made of premium quality recycled cardboard, handcrafted cutting dies, and proprietary manufacturing processes to minimize puzzle dust in the box.
A precision cutting technique makes sure that every piece will fit soundly with the company's signature Perfect Snap.
Built with high-quality materials, Rainbow Puzzles is sure to last and is great for framing and home decor. Measures 8″ x 10″ (120 pieces) when complete.
Next time you get together with family and friends, bring along Adorable Puzzles. The perfect activity for memorable game nights, birthdays, dinner parties, vacations, holiday & Christmas gifts, and any time you just want to have fun!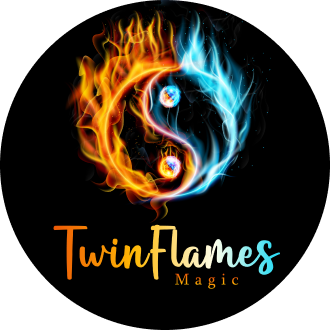 TWINFLAMES MAGIC™
There was an immediate and spontaneous reaction when we met one another many years ago. We experienced an undeniable connection. However, we both chose different paths for ourselves. As kismet goes, our roads have intersected once again. What always stayed with us through time was that our connection had a larger purpose. Bursting with the joy of being Twin Flames, we understand this eternal destiny, with an eternal purpose. This time WE GET IT!!
TwinFlames Magic™ LLC was born!!
Our acknowledgment has inspired us to help reduce the burden of the issues affecting women, Gen X, Gen Y and Gen Z's. Buyers can select products that will provide messages that inspire, motivate, confirm, and support the values important to all of us and our planet! We will achieve our goal through selling products which are USA made with eco-friendly technology and ethical labor practices during the manufacturing process. We are energized and motivated to support nonprofit organizations that will improve the lives of women and the future for our current generations.
Designed in Irvine, California